November 11, 1851 - Alvan Clark, of Cambridge, MA, received patent for a "Telescope"; Alvin Clark Company became one of foremost producers of some of largest lenses for telescopes.
1875 - Hisashige Tanaka opened telegraph equipment factory, Tanaka Seizo-sho (Tanaka Engineering Works), in Shimbashi, Tokyo; Japan's first manufacturer of telegraphic equipment; 1890 - Ichisuke Fujioka, Shoichi Miyoshi established Hakunetsu-sha & Co., Ltd. in Kyobashi, Tokyo, manufactured Japan's first electric incandescent light bulbs; 1899 - Hakunetsu-sha & Co., Ltd. renamed Tokyo Denki (Tokyo Electric Co.); 1904 - Tanaka established Shibaura Seisaku-sho (Shibaura Engineering Works); one of Japan's largest manufacturers of heavy electrical apparatus; 1939 - Tokyo Electric Company merged with Shibaura Engineering Works Co., Ltd., formed Tokyo Shibaura Electric Co., Ltd., integrated electric equipment manufacturer; August 5, 1958 - Tokyo Shibaura Denki Kabushiki Kaisha registered "Toshiba" trademark (electric household refrigerators); September 2, 1958 - Tokyo Shibaura Elect Company Ltd. (d.b.a. Toshiba Corporation) registered "Toshiba" trademark (electric power equipment, electric communication equipment, electric lamps and discharge lamps, electric heaters and cookers, electron tubes and discharge tubes, electric fans); 1978 - name changed to Toshiba Corporation.
Hisashige Tanaka - founder Toshiba (http://www.grips.ac.jp/teacher/oono/hp/image_j1/lec05_10tanaka.jpg)
March 4, 1877 - Emile Berliner announced his invention of microphone.
September 23, 1889 - Fusajiro Yamauchi established Nintendo Koppai in Kyoto, Japan; began manufacturing "Hanafuda ('flower cards')," Japanese playing cards in Kyoto; 1903 - established unlimited partnership, Yamauchi Nintendo & Co.; 1929 - Sekiryo Yamauchi (son-in-law) succeeded; 1947 - began distribution company, Marufuku Co. Ltd ; 1951 - name changed from Marufuku Co. Ltd. to Nintendo Playing Card Co. Ltd.; 1963 - name changed to Nintendo Co. Ltd., started manufacturing games in addition to playing cards; 1975 - moved into video arcade game industry with EVR Race (designed by Genyo Takeda, company's first game designer); March 2, 1976 - Nintendo Co., Ltd. registered "Nintendo" trademark (copying machine [duplicator] utilizing the wet system with diazo solution and fluorescent lamp); June 1985 - introduced American version of Nintendo Entertainment System (NES or Nintendo), 8-bit video game console (designed by Masayuki Uemura, launched in Japan in 1983), at Consumer Electronics Show; October 18, 1985 - released in United States.
May 15, 1891 - Gerard Philips (Philips and Co) began operations at Eindhoven in Holland; first products - carbon-filament light bulbs; 1895 - Anton Frederik Philips joined company as salesman (CEO from 1922-1939); 1912 - company named N.V. Philips Gloeilampenfabrieken; 1918 - introduced medical X-ray tube; began product diversification; 1927 - began producing radios (one million sold by 1932); 1933 - produced 100-millionth radio valve; started production of medical X-ray equipment in United States; 1939 - launched first Philips electric shaver; 45,000 employees worldwide; June 27, 1944 - registered "Norelco" trademark first used October 13, 1943 (X-Ray apparatus for industrial inspection and testing and laboratory experimentation); 1950s - rotary heads invented by Philips Research; led to development of Philishave electric shaver; 1965 - produced first integrated circuits; 1972 - established PolyGram music record label; 1991 - name was changed to Philips Electronics N.V.; 1974 - acquired Magnavox; 1975 - acquired Signetic; 1980s - acquired GTE Sylvania's television business, Westinghouse lamps business; 1983 - launched Compact Disc jointly with Sony; 1984 - produced 100-millionth TV set; 1991 - name changed to Philips Electronics N.V.; 1995 - produced 300-millionth Philishave electric shaver; 1997 - released DVD, fastest growing home electronics product in history; 2004 - launched new brand promise with massive advertising campaign: 'sense and simplicity'; September 2006 - 80.1% of Semiconductors business acquired by consortium of private equity partners; shifted from cyclical markets to focus on Healthcare, Lifestyle, Technology; January 1, 2008 - formed three sectors: Healthcare, Lighting and Consumer Lifestyle.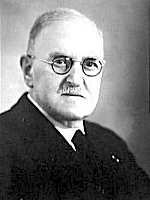 Gerard Philips (http://www.hupse.eu/radio/images/ gerard_philips.jpg)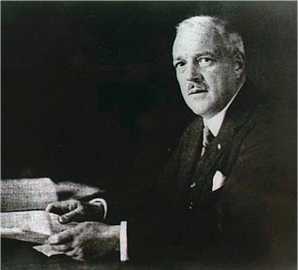 Anton Philips (http://www.hupse.eu/radio/images/ antonphilips.jpg)

July 17, 1899 - NEC founded as Nippon Electric Company, Limited; first Japanese joint venture (Western Electric Company) with foreign capital.

November 13, 1900 - Valdemar Poulsen, of Copenhagen, Denmark, received a patent for a "Method of Recording and Reproducing Sounds or Signals"

("Methods and Apparatus for Effecting the Storing Up of Speech or Signals by Magnetically Influencing Magnetizable Bodies"); magnetic tape recording.

1901 - Frank A. Poor purchased half interest in Merritt Manufacturing Company (Middleton, MA) from Matthew Merritt; repaired (refilled), renewed (burnt out) carbon incandescent electric lamps ("refilled" lamp lasted as long as originals, much less expensive); acquired company in full, moved it to old shoe factory in Danvers, MA, renamed The Bay State Lamp Company; 1904 - produced about 1,000 lamps/day; Edward J. poor (brother) joined company; 1909 - started The Hygrade Incandescent Lamp Company; sold new carbon lamps made by Bay State Company; 1911 - produced 3000 lamps a day; Walter E Poor (brother) joined company; took over manufacture of tungsten lamps; 1912 - discontinued manufacture of carbon lamps; produced tungsten, vacuum, gas-filled lamps; 1931 - merged with Nilco, Sylvania; formed Hygrade Sylvania Corporation (Nilco founded in 1906 as Novelty Incandescent Lamp Company in St. Mary's, PA; made miniature specialty, decorative lamps for various markets; concentrated on specialty lamps for both medical, budding automotive industries; acquired by General Motors in 1910; acquired by General Manager Bernard G. Erskine, two partners in 1922; renamed NILCO Lamp Works; formed Sylvania Products Company in 1924 to manufacture radio tubes; registered "Sylvania" trademark, first used December 29, 1924 [radiotubes]), on May 11, 1926); 1939 - introduced first linear, or tubular, fluorescent lamp ever made, under Sylvania name; 1941 - opened fluorescent lamp factory, world's first; 1942 - name changed to Sylvania Electric Products, Inc.; October 19, 1954 - Osram G. M. B. H. Kommanditgesellschaft Corporation registered "Osram" trademark in U.S. [electric ray lamps, drying ray lamps, electric lamps, gaseous discharge lamps, especially fluorescent and incandescent lamps, electrical display]); 1959 - Sylvania acquired by General Telephone and Electronics Corporation; 1971 - name changed to GTE Sylvania, Incorporated; January 1993 - GTE Sylvania's North American operations acquired by OSRAM GmbH; (name derived from names for Osmium, metal, Wolfram, German word for tungsten; result of 1919 merger between AEG, Siemens & Halske Auer-Gesellschaft, all pioneers in development of electric light); formed OSRAM SYLVANIA.

1910 - Namihei Odaira started Hitachi, Ltd. as electrical repair shop in Miyatashibauchi, in village of Hitachi; focused on building electrical machinery using original Japanese technology; manufacturing three 5hp (3.6775 kW) electric motors as company first products; 1924 - completed first large-scale DC electric locomotive manufactured in Japan; 1959 - established Hitachi America, Ltd.; July 19, 1960 - Hitachi Limited Corporation registered "Hitachi" trademark (Electric Generators; Electric Motors; Synchronous Frequency Modifiers; Phase Shift Condensers; Electric Converters; Electric Transformers; Voltage, Current and Motor Speed Controlling Apparatus; Electric Controls for Automotion Processes; Electrical Power Distribution Equipment; Electric Precipitators; Air Cleaners and Sterilizers; Electric Painting Equipment; Electric Welders; Electric Hand Operated Portable Tools; Household Electric Appliances-Namely, Kitchen, Laundry and Lighting; Telephone Sets and Equipment for Telephone Systems; Radio and Television Broadcasting Equipment; Radio and Television Receiving Sets; Electron Discharge Tubes and Parts).
Namihei Odaira - founder, Hitach, Ltd. (http://www.pref.ibaraki.jp/bukyoku/seikan/kokuko/e-ibaraki-report/img/0912/NamiheiOdaira.gif)
October 1, 1910 - Frederick Whitney Horn, Japanese partners began manufacturing recorders (had imported machine tools, recorders in Yokohama since 1896; had established Japan-U.S. Recorders Manufacturing" in 1907, had started special-purpose factory in 1909 to manufacture records; had set up recording studio); established Nippon Chikuonki Shoukai (Japan Recorders Corporation) to supervise sales of recorders; 1912 - merged with Japan-U.S. Recorders Manufacturing; 1927 - Columbia Records invested; 1928 - established Japan Columbia Recorders; 1946 - renamed "Nippon Columbia Company Limited"; 1947 - acquired Japan Denki Onkyo, which would help make the "DENON" brand come true later on, in its network of affiliates. (known as Denon - founded in 1939, by group of engineers in business-purpose audio equipment, as Japan Electric Recorders Mfg.; developed, manufactured turntables, cartridge tape-recorders for NHK and other broadcast stations); 1951 - sold first stereo records, stereo systems in Japan; November 14, 1967 - Nippon Columbia Co., Ltd. registered "Denon" trademark first used September 10, 1959 (radio receivers, television receivers, industrial television apparatus, cathode ray tubes, television cameras, television broadcasting and receiving sets for industrial use); 1972 - launched the world's first practical 8 -channel digital recorder; 1982 - introduced first consumer-use CD player (DCD-2000); first to release home cinema component supporting Dolby Digital decoding for multi-channel content; October 2, 2001 - 41.7% interest in Nippon Columbia and Denon (audio/visual hardware business, high-fidelity line of audio equipment) acquired by RHJ Industrial Partners LP, unit of Ripplewood Holdings; Denon spun off, formed Denon Ltd. (98% owned by Ripplewood Holdings, 2% by Hitachi); May 14, 2002 - Denon acquired by Marantz, formed D&M Holdings, joint holding company to create global leader in premium home theatre, audio-video (AV) market.
September 15, 1912 - Tokuji Hayakawa (19) leased house in center of Tokyo, set up small metalworking shop with 50 yen, 2 employees; produced snap buckle for Western style pant belts (saw movie of people with their belts tied, ends hanging down in front), called "Tokubijo" snap buckle; allowed user to adjust belt length, even if there were no holes; received patent for invention, started company to produce buckles; 1915 - invented mechanical pencil made of nickel that used replaceable lead cores to stay sharp all the time; called "Hayakawa mechanical pencil", patented and marketed as "screw pencil" or "propelling pencil"; success in US, Europe, huge orders from trading companies; established new company, Hayakawa Brothers Shokai, to manufacture metallic mechanical pencils; renamed Ever-Sharp Pencil, later shortened to Sharp pencil (origin of company name); 1923 - more than 200 employees, sales of 50,000 yen per month; April 1925 - assembled Japan's first working crystal radio set; May 1, 1935 - incorporated Hayakawa Metal Works Institute Co. (founded 1924) with capital of 300,000 yen; June 1936 - renamed Hayakawa Metal Works Co.; 1942 - renamed Hayakawa Electric Industry Co.; January 1953 - Sharp model TV3-14T became Japan's first commercially produced television (priced at 175,000 yen (salaries for government workers with high school education started at 5,400 yen per month); October 8, 1959 - Hayakawa Electric co., Ltd. registered "Sharp' trademark in U.S. first used January 17, 1931 (electric shavers); 1961 - established Central Research Laboratories to support R & D; first company in Japan to develop microwave oven; 1964 - introduced world's first all transistor-diode electronic desktop calculator, CS-10A, priced at 535,000 yen (manufactured 400 million of 1.6 billion calculators produced throughout world as calculator became most familiar electronic tool in history); 1970 - name changed to Sharp Corporation; September 15, 1970 - Senior Executive Director Akira Saeki became new president; 1971 - developed its first microcomputer; 1972 - entered photocopier business; 1975 - produced 10 millionth electronic calculator; 1977 - introduced world's first card-sized, sensor-touch electronic calculator (5 mm thick); 1979 - established Sharp Manufacturing Company of America (SMCA) in Memphis, TN; manufacturing division of Sharp's American sales subsidiary, first overseas manufacturing facility in industrialized world; 1979 - began to produce VCRs in Japan; 1984 - exports rose to 61.7%, highest level ever, company's consolidated account balance rose to one trillion yen for first time; produced its 10 millionth microwave oven; September 1993 - US manufacturing base reached 20-million mark in sales of color TVs, microwave ovens (14 years after establishment); October 1994 - worldwide production of microwave ovens broke 40 million mark; 1996 - VCR total production exceeded 10 million units; April 2000 - total worldwide copier production reached 10 million (only second copier manufacturer to achieve this); consolidated net sales for fiscal 2000 exceeded 2 trillion yen (2.128 trillion yen, up 8.5% from previous year) for first time; December 21, 2007 - announced an agreement to collaborate closely with Toshiba Corporation in their respective strengths of LCD, semiconductors to enhance both companies' corporate value, profitability, global competitiveness.
Tokuji Hayakawa - founder Sharp Electronics (http://www.sharp-solar.com/common/img/vision/img_index_Hayakawa01.jpg)
1915 - Edwin S. Pridham, Peter L. Jensen (Napa, CA) invented moving-coil loudspeaker, called "Magnavox (rather than loudspeaker); December 10, 1915 - first public demonstration in Golden Gate Park (San Francisco); August 3, 1917 - formed Magnavox Company in San Francisco; 1974 - consumer electronics division acquired by Philips.
Edwin S. Pridham, Peter L. Jensen - Magnavox (http://www.dr.dk/NR/rdonlyres/F0B29CAC-0C2E-4FAC-B847-EA2D5F6768AD/293692/85cd46925ce24c888e4f8aa4d3945c75_Magnavox.jpg)
1915 - Melville Eastham founded General Radio Company in Cambridge, MA with $9,000 in capital; one of America's first equipment manufacturers for radio, electronics industry; 1916 - published first catalog of measuring instruments; 1969 - introduced first commercial computer-controlled logic circuit analyzer, created automatic testing industry; 1975 - renamed GenRad; 2001 - acquired by Teradyne for $260 million.Philips.
February 22, 1916 - Ernst F. W. Alexanderson, of Schenectady, NY, received a patent for a "Selective Tuning System" ("selection of oscillations of a given wave length from mixed oscillations, and comprises systems suitable for tuning out interferences in radio-telegraphy"); selective radio tuning system.
1919 - Radio Corp. of America introduced radio receiver; marked beginning of consumer electronics sales in U.S.
April 1, 1927 - His Master's Voice introduced first automatic record changer.
September 7, 1927 - Philo Farnsworth first transmitted image of horizontal line from San Francisco laboratory to receiver in next room through purely electronic means, used device called an image dissector; led to electronic television; August 26, 1930 - received patents for aelevision receiver, television system; 1935 - courts ruled on patent, named him "father of television" (vs. RCA effort to credit one of its television engineers); upheld on appeal.
September 25, 1928 - Paul V. Galvin, Joseph E. Galvin incorporated Galvin Manufacturing Corporation to market a "battery eliminator," product that allowed battery-operated radios to run on household electric current; five employees, first year net sales of $63,000, net earnings of $6,015; September 30, 1930 - registered "Motorola" trademark first used May 7, 1930 (radio receiving sets); name
created by Paul Galvin for company's new car radio, linked "motor" (motorcar, motion) with the suffix "ola" (sound) = sound in motion; 1947 - name changed to Motorola, Inc.; June 1955 - introduced a new logo, stylized "M" insignia.
May 16, 1930 - John Clarence Karcher, Eugene McDermott, former employees of Amerada Petroleum Corp., incorporated Geophysical Service Inc. (reflection seismograph system - searched beneath earth's surface for structures, domes hiding reservoirs of oil, gas); January of 1939 - name changed to Coronado Corporation (GSI became subsidiary); 1941 - acquired by Stanolind Oil & Gas Company (later Amoco) for $5 million; December 6, 1941 - Cecil Green, Erik Jonsson, Eugene McDermott, H. Bates Peacock (former GSI employees) acquired GSI; spring of 1946 - Laboratory and Manufacturing (L&M) division formed; 1948 - sales neared $5 million, electronics manufacturing accounted for less than $1 million in sales; October 1951 - name changed to Texas Instruments Incorporated; 1952 - acquired transistor license; October 1, 1953 - listed on NYSE (started trading at $5.25 per share, market capitalization of $21 million); 1955 - introduced first commercial product (recti/reiter recorder); September 12, 1958 - Jack S. Kilby (inventor of integrated circuit, Nobel Prize in Physics in 2000) performed successful laboratory demonstration of first simple microchip (received patent on invention on June 23, 1964); 1959 - merged with Metals & Controls (M&C) Corporation; 2004 - 100 shares bought in 1953 equaled 24,000 shares; market capitalization more than $42 billion.
August 26, 1930 - Philo Farrnsworth, of Berkeley, CA, received a patent for a "Television System" ("an apparatus and process for the instantaneous transmission of a scene or moving image of an object located at a distance in which the transmission is by electricity"); television system and a television receiver; assigned patent to television Laboratories, Inc. of San Francisco, CA.
June 27, 1932 - Baird Laboratories (Britain) exhibited range of domestic TV sets; screen size was 9 inches by 4 inches.CA.
December 26, 1933 - Edwin H. Armstrong, of New York, NY, received a patent for "Radio Broadcasting and Receiving" ("separation of entertainment programs from undesired advertising talks, by tje automatic operation of the receiving apparatus so that the listener is spared the effort of manually operating his set"); FM radio.
April 1, 1935 - General Electric Co. announced first radio tube made of metal; smaller, lighter than glass vacuum tubes used in earlier radios; improved short-wave radio reception.
August 6, 1935 -
William D. Coolidge, of Schenectady, NY, received a patent for a "Cathode Ray Tube"; assigned to General Electric Company.
December 20, 1938 -
Russian immigrant Vladimir Zworykin, of Wilkinsburg, PA, received patent for a "Television System"; kinescope, now known as the cathode-ray tube; assigned to Westinghouse Electric & Manufacturing Company.
December 6, 1941- Cecil Green (chief of a seismographic field crew for Geophysical Service Inc., GSI), J. Erik Jonsson, Eugene McDermott and H.B. Peacock bought GSI when they heard owners planned to sell oil production unit (founded in May 1930 in Dallas, Texas as one of first independent prospecting companies established to perform reflection seismic exploration for petroleum); became geophysical exploration service leader; 1951 - name changed to Texas Instruments Incorporated (TI); GSI became wholly owned subsidiary.
June 13, 1944 - Marvin Camras and William Korzon, of Chicago, IL, received a patent for "Recording and Reproducing of Vibrations"; Camras received a patent for a "Method and Means of Magnetic Recording"; received a patent for a "Magnetic Recorder"; two patents for a "Magnetic Recording Head"; magnetic tape recorder (recording method that underlies most electronic and digital media, including audio and video cassettes, floppy disks, credit card magnetic strips); received a patent for a "Method of and means for Neutralizing Inductive Disturbances in Magnetic Reproducers"; received a patent for a "Combination Oscillator Coil and Erasing Head for Magnetic Recorders"; received a patent for a "Method and Means of Controlling High Frequency Voltage in Magnetic Recorder Heads"; received a patent for "Method of and means for Energizing Magnetic Recorder Heads"); all patents assigned to Armour Research Foundation.
1945 - Radio dealer Dr. Max Grundig built first two Grundig appliances: Tubatest tube tester, Novatest testing device; 1946 - created Heinzelmann, radio kit with only one circuit, for short, medium, long wave; became best-seller; 1948 - made first complete radio, Weltklang (four tubes, six circuits); 1949 - 150,000th radio produced; 1950 - 1,000 employees; 1958 - introduced appliance where both record player, tape recorder play in stereo (Stereo Concert Cabinet SO 200); 1984 - portion of company acquired by Dutch Philips group (sold in 1997); 1986 - introduced first mass-produced color television with 100 Hertz technology (no more flickering screens).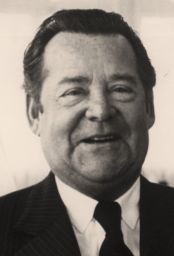 Max Grundig - Grundig AG (http://home.swipnet.se/relp/radio/artiklar/medmera/grundig3.jpg)
1946 - Tadao Kashio set up business called Kashio Seisakujo, small subcontractor factory that made microscope parts and gears, in Mitaka, Tokyo; 1954 - with brother, Toshio, completed Japan's first electric calculator (lacked continuing multiplication function); June 1957 - Kashio brothers established CASIO Computer Co., Ltd. as development, production company for relay calculators; signed contract with Uchida Yoko Co., Ltd. as exclusive dealer; June 1965 - Exclusive dealer contract with Uchida Yoko Co., Ltd., discontinued; took over 50 sales outlets; September 1966 - electronic desktop calculators exported overseas for first time; November 14, 1972 - registered "Casio" trademark (mechanical and manual calculators, and parts therefor); November 1974 - CASIOTRON electronic wristwatch released; January 1984 - databank wristwatch that can store telephone numbers released; May 1985 - pocket-size LCD TV released; November 1997 - CASSIOPEIA handheld PC released in North America; April 2002 - first to deliver cellular phone with built-in digital camera, equipped with GPS.
Kashio brothers (from left to right) -
Toshio, Kuzuo, Tadao, Yukio - CASIO Computers (http://www.casio-europe.com/euro/images/corporate/detail/1957.jpg)
May 7, 1946 - Masaru Ibuka (38), Akio Morita (25) established Tokyo Tsushin Kogyo K.K. (Tokyo Telecommunications Engineering Corporation), in Nihonbashi, Tokyo capital of just 190,000 yen, approximately 20 employees; September 1949 - first magnetic tape recorder prototype completed; March 1950 - launched Japan's first magnetite-coated, paper-based recording tape, "Soni-Tape"; July 1950 - launched first magnetic tape recorder; February 1955 - decided to use SONY logo on Totsuko products; January 1958 - company name changed to Sony Corporation; February 1960 - Sony Corporation of America established; October 18, 1960 - registered "Sony" trademark first used May 9, 1955 (radio, television, tape recorder, and accessories and parts thereof); June 1961 - first Japanese company to offer shares in United States in form of American Depositary Receipts (ADRs); March 1968 - established CBS/Sony Records Inc., 50-50 joint venture with CBS Inc. (renamed CBS Sony Inc. in August 1973; renamed CBS/Sony Group Inc. in August 1983; became wholly-owned Sony subsidiary in January 1988; renamed Sony Music Entertainment Inc. in April 1991); October 1968 - introduced "Trinitron" color TV; September 1970 - listed on New York Stock Exchange; October 1982 - introduced world's first CD player (portable CD player in November 1984); January 1988 - acquired CBS Records Inc., records group of CBS; June 1989 - acquired Columbia Pictures Entertainment, Inc. (renamed Sony Pictures Entertainment Inc. in August 1991); July 1997 - launched home-use PC (VAIO); October 2001 - established Sony Ericsson Mobile Communications; August 2004 - established Sony BMG Music Entertainment; April 2005 - acquired, in consortium, Metro-Goldwyn Mayer (MGM).
Akio Morita, Masaru Ibuka - Sony (http://img.timeinc.net/time/asia/magazine/2006/1113/sony.jpg)
May 16, 1946 - Jack Mullin demonstrated world's first magnetic tape recording device to Institute of Radio Engineers in San Francisco; modified version of German Magnetophones with ac biasing (added dc biasing); August 1947 - won contract to record, edit Bing Crosby's radio shows, "Philco Radio Time" on ABC radio; Crosby appointed Mullin as his chief engineer; invested $50,000 in AMPEX (founded in San Carlos, CA in 1944, acronym for Alexander M. Poniatoff Excellence - AMPEX) so that company could expand commercial production of Mullin's prototype reel-to-reel tape recorder (Bing Crosby Enterprises became its West coast distributor); 1948 - American Broadcasting Company used Ampex Model 200 audio recorder for first-ever U.S. tape delay radio broadcast of The Bing Crosby Show; recorders used by radio networks, leading recording studios.
February 1, 1947 - Toshio Iue, brother-in-law of Konosuke Matsushita, former president of shipbuilding subsidiary of Matsushita, founder of Panasonic Corp., founded SANYO ("three oceans") Electric Works (Honmachi, Moriguchi City, Osaka), with a loan of 500,000 yen from Sumitomo Bank plus 700,000 of his own capital, as bicycle-lamp maker; first model of bicycle generator lamp (Model 47) launched; February 1, 1947 - first SANYO Electric Plant started operation; April 1950 - founded SANYO Electric Co., Ltd. (took over all business related to dynamo-powered bicycle lamps); 1952 - launched first plastic radio, SS-52; 1953 - launched Japan's first pulsator-type washing machine, SW-53 (priced at about half of agitation-style machines); 1960 - introduced first tape recorder model, S-21MR; 1966 - launched first video tape recorder model for home use, VTR-1000; 1967 - established mass production system for color TVs, released Japan's first truly affordable model; 1976 - introduced CX-8176L thin calculator, first product employing lithium batteries,1980 - licensed lithium battery technology to Duracell Co., Ltd.; 1999 - in-house company management system introduced; eight business segments reorganized into five companies; 2004 - restructured; 2006 - received $2.6 billion bailout from Goldman Sachs Group-led consortium, result of grow-at-any-cost strategy, interests in too many product markets; 2007 - grandson of founder stepped down as President; ended family's leadership of company; December 17, 2008 - three largest shareholders agreed to sell 70% control to Panasonic Corp. (for $9.01 billion).
Toshio Iue - founded SANYO (http://www.sanyo.hu/regional/founder/founder.gif)
1947 - In-Hwoi Koo founded Lak Hui Chemical Industrial Corp.; 1952 - first Korean company to enter plastics industry; 1953 - established Lak Hui Industry (pronounCed 'lucky'); 1958 - established Goldstar Co., Ltd.; 1959 - produced first radio in Korea; 1960 - produced Korea's first electric fans; 1961 - developed first telephone in Korea; 1965 - developed first refrigerator in Korea; 1966 - developed first black and white TV in Korea; 1967 - Lak Hui Oil and Fat Industry developed first shampoo in Korea; 1968 - developed first room air conditioner in Korea; 1969 - developed first elevator, escalator, washing machine in Korea; 1977 - developed color television; 1979 - developed first videotape recorder in Korea; 1981 - Lucky Engineering developed first computer in Korea; 1982 - developed first color video camera in Korea; 1983 - developed first compact disc player in Korea; 1987 - developed first silicon wafer in Korea; 1995 - renamed LG Electronics Inc. (Lucky Goldstar); acquired Zenith, largest electronics company in United States; 2005 - world's largest seller of optical storage devices; fourth-largest supplier of mobile handsets market worldwide.
In-Hwoi Koo - founder, LG Group (http://upload.wikimedia.org/wikipedia/hu/e/e0/In-Hwoi_Koo,LG_Group_Founder.jpg)

December 23, 1947 - John Bardeen and Walter Brattain, scientists at Bell Telephone Laboratory in Murray Hill, NJ, first demonstrated transistor (name came from its electrical property known as trans-resistance); replaced bulkier vacuum tube, referred to as electronic engineer's dream; simple, tiny device utilized electronic semiconducting properties of germanium wafer, represented significant advance in technology incorporated into electronic equipment as functional replacement for vacuum tube, provided great savings in space, electrical power consumption; made possible small portable, battery-powered transistor radios sold to public by late 1954.

January 27, 1948 - Wire Recording Corporation of America announced 'Wireway' machine, first magnetic wire recorder; built-in oscillator, sold for $149.50.

September 7, 1948 - Louis W. Parker, of Woodside, NY, received a patent for a "Television Receiver" ("an improved way of separating and reproducing the video and audio components of the received television signal"); "intercarrier sound system" used in all television receivers in world.

October 1, 1949 - Kimble Glass Co., subsidiary of Owens-Illinois, delivered first practical rectangular television tube made in U.S.; sold for about $12; bulb face of tube measured approx. 12in. by 16in.

March 30, 1950 - Dr. John Northrup Shive, of Bell Telephone Laboratories (Murray Hill, NJ), announced invention of phototransistor, operated by light rather than electric current; used tiny chip of germanium, semiconductor material, but only single collector wire.

October 3, 1952 - Jack Mullin (electronics division of Bing Crosby Enterprises, Inc., Los Angeles, CA) made first U.S. video recording on magnetic tape; used 12-head Video Tape Recorder (one-inch tape running at 120 inches per second to record ten tracks of monochrome video information, clock track to control synchronization, FM audio track); gave credible results of off-air black and white recordings, one-third less costly than photographic methods, immediately available to reproduce on standard TV monitor tube as soon as tape rewound.

November 11, 1952 - Inventors Jack Mullin, Wayne Johnson demonstrated first video recorder.

March 25, 1954 - RCA manufactured its first color TV set (12-inch screen for $1,000), began mass production.

October 18, 1954 - Texas Instruments announced first Transistor radio.

1955 - Matsushita Electric Industrial Co., Ltd. (incorporated in 1935) created PanaSonic name ("pan" meaning "all" combined with "sonic" meaning "sound") for brand of audio speakers; February 5, 1957 - Matsushita Denki Sangyo Kabushiki Kaisha Corporation (Osaka, Japan) registered Panasonic trademark (loud speakers and microphones and other public address systems, and magnetic recorders); 1966 - English lettering adopted; 1971 - logo revised.

April 14, 1956 - Ampex Corporation of Redwood City, CA demonstrated VT-100, first practical commercial black-and-white video recorder at broadcast convention in Chicago and simultaneously in Redwood City, CA; invented by Ray Dolby, Charles Ginsberg, Charles Anderson; recorded both images and sound; size of deep-freeze with additional five 6-foot racks of circuitry; 2-inch wide magnetic tape moved at speed of 15 inches per second; single 14-inch reel could carry a 65-min. recording; Columbia Broadcasting System purchased three at $75,000 for each unit.

April 16, 1956 - Admiral Corporation, Chicago, IL first sold Sun Power Pak, radio made to run either on batteries or solar-cell power (electrical power from sunlight using a silicon "solar cell element"); used six transistors instead of vacuum tubes, six ordinary flashlight batteries could give 700 to 1,000 hours of use.

April 16, 1956 - First solar powered radios sold.

October 18, 1958 - William Higinbotham, nuclear physicist, head of Brookhaven National Laboratory's Instrumentation Division, created first video game, "Tennis for Two"; electronic tennis game with separate controllers that connected to analog computer, used oscilloscope for screen.

1960 - Dr. Henry Singleton, Dr. George Kozmetsky formed Teledyne ("Power Through Communication") to capitalize on coming revolution in digital technology (replace analog devices, systems).

June 24, 1963 - Norman Rutherford, Michael Turner, of Nottingham Electronic Valve Company (NEVC), developed Telcan fixed-head longitudinal videotape, open-reel, recorder for home-taping of television programs, first demonstrated at BBC Studios, London; mounted on top of television cabinet, machine used quarter-inch tape running at 120 ips (10 feet/sec) past fixed heads, carried two low-resolution black and white 15-minute tracks; never went on sale; Telcan, NEVC collapsed.

June 7, 1965 - Sony Corporation unveiled videocassette recorder (VCR) FOR $995.00.

February 1972 - Andreas Pavel tested "stereobelt" in Switzerland; March 1977 - filed patent for device in Milan; came to be known as "Walkman".

June 27, 1972 - Nolan Bushnell, Ted Dabney incorporated Atari, Inc. (named for Japanese word for 'check' in Go board game); introduced Pong; simulated table tennkis; September 1972 - first coin-operated Pong arcade game installed at Andy Capp's, tavern in Sunnyvale, CA; 1975 - introduced home version; November 28, 1978 - registered "Pong" trademark first used in August 1972 (electronic amusement game apparatus having video output display).

October 1977 - Atari released Atari 2600, Video Computer System (VCS); first successful video game console to use plug-in cartridges (9 available) instead of having one or more games built in; price $199; January 1980 - introduced Space Invaders; first company to port arcade game to cartridge.

February 14, 1978 - Graham S. Tubbs, of Houston, TX, received a patent for a "Digital Microprocessor System with Shared Decode" ("electronic digital processor system"); first "micro on a chip"; assigned to Texas Instruments Incorporated.

July 1, 1979 - Sony introduced Sony Walkman; 1980 - began royalty negotiations with Andreas Pavel; 1986 - agreed to limited fee arrangement; 1989 - initiated new royalty suit in Britain; 1996 - case dismissed; 2003 - Sony settled out of court (cash settlement for damages reported to be in low 8 figures plus royalties on some Walkman sales).

October 10, 1979 - Namco released Pac-Man arcade game to Japanese market.

June 17, 1980 - Atari's "Asteroids", "Lunar Lander" first two video games registered in Copyright Office.

March 22, 1981 - RCA first put SelectaVision VideoDisc on sale (exactly 10 years after RCA applied for first patents); based on electronic capacitance technology, marvel of mass-production research and development, able to play two-hour movie on twelve-inch, fifteen-dollar record on $500 player; arrived on market too late to compete (VCR's had dropped in price during development phase); April 1984 - manufacturing abandoned.

January 20, 1982 - Hitachi, JVC, Philips, Matsushita, Sony agreed to cooperate on construction of camcorder:

August 17, 1982 - N.V. Philips Gloeilampenfabrieken, Hanover, Germany, produced compact disc of "The Visitors" by Abba; November 1982 - went on sale; beginning of digital era in sound and image.

October 1, 1982 - CBS/Sony introduced compact discs (CD) optical disc media in Japan with 112 different CD titles, CD player (Sony's CDP-101); 120-mm (4.7-in.) diameter plastic disk, used tiny pits read by laser to reproduce sound or other information; two major CD plants: PolyGram's Hanover, West Germany plant, Sony's plant in Japan; advantages over phonograph record, recording tape: smaller size, greater dynamic range, extremely low distortion; sold over 20,000 CD players; June 1983 - CBS shipped first CD "prepacks; 1983 - sales totaled about 30,000 players, 800,000 discs; 1984 - first large US plant, Sony subsidiary, Digital Audio Disc Corporation (DADC), opened in Terre Haute, IN; 1985 - sales totals to 22 million discs; 1987 - over 200 labels issued CDs, over 100 million discs for market of 9 million CD players; 1991 - music carrier of choice, sales exceeded those of audiocassettes.

January 17, 1984 - U.S. Supreme Court ruled 5-4 that private use of home video cassette recorders to tape TV programs did not violate federal copyright laws.

October 30, 1987 - In Japan, NEC released first 16-bit home entertainment system, the PC-Engine.

September 27, 1989 - Sony Corp. completed acquisition of CBS Records, world's biggest record company, for $3.4 billion; deal included CBS's global manufacturing plants, subsidiary companies, 10,000 employees, Columbia House, direct-mail music club.

November 26, 1990

- Matsushita Electronic Industrial Co. acquired MCA in $6.6 billion deal (Sony Inc. had purchased Columbia Pictures in 1989).

November 17, 1994 - Sony took $2.7 billion write-off on Columbia Pictures (since renamed Sony Pictures); acquired Columbia in 1989 for $5 billion to enter "entertainment software" market, seen as lucrative opportunity for product synergy; second quarter of 1994 - losses of $3.2 billion.

November 25, 1994 - Akio Morita announced his decision to step down as CEO of Sony due to poor post-Columbia Pictures performance; Sony floundered through early 1990s.

September 29, 1998 - Keith E. Thurston, of Ottawa, ON, Kenneth G. Thurston;, of Gloucester, ON, received a design patent for a "Hand Controller for Video Game".

November 7, 2008 - Samsung Electronics Co. (South Korea) overtook Motorola Inc. as leading vendor of handsets in U.S. for first time in third quarter ( 22.4% of market compared with Motorola's 21.1%, LG Electronics Co. 20.5%; source: Strategy Analytics Inc.); offered carriers full portfolio of devices (high-end products to lower-end phones given free to customers who signed up with particular carrier); Research in Motion - 10.2% share of high end of U. S. market (vs. 5.7% for Apple's iPhone; 6.9% globally vs. 6% global share for RIM.

2009 - U.S. revenues for videogames amounted to $20 billion, twice as much as Hollywood blockbuster; world-wide videogame revenues at $110 billion

(source:

Avista Partners);

budget to produce A-level console videogame (Gears of War, Red Dead Redemption, Halo) between $10 million-$50 million.

May 12, 2009 - Hitachi, Japan's biggest electronics maker, posted $8.1 billion loss for fiscal year through March (vs. 58.1 billion yen loss in 2008) on 11% decline in revenues to 10 trillion yen, 63% decline in operating profit to 127.1 billion yen.; biggest ever annual loss by Japanese manufacturer (source: Shinko Research Institute Co.); stock price lowest level for almost 29 years; second-largest in Japanese corporate history after an 834.6 billion yen loss reported by telecommunications giant Nippon Telegraph and Telephone Corp. for fiscal year ending March 2002.

(AMP), Jeffrey L. Rodengen (1997). The Legend of AMP. (Ft. Lauderdale, FL: Write Stuff Enterprises, 169 p.). AMP Incorporated--History; Electronic industries--United States--History.

(Atari), Scott Cohen (1984). Zap!: The Rise and Fall of Atari. (New York, NY: McGraw-Hill, 177 p.). Atari, Inc.--History; Electronic games industry--United States--History.

(Atari), Nick Monfort and Ian Bogost (2009). Racing the Beam: The Atari Video Computer System. (Cambridge, MA: MIT Press, 180 p.). Associate Professor in the School of Literature, Communication, and Culture (Georgia Institute of Technology). Computer games --Programming; Video games --Equipment and supplies; Atari 2600 (Video game console); Video games --United States --History. Relationship between platforms, creative expression; video game console released in October 1977 credited with popularizing use of microprocessor-based hardware, cartridges containing game code; credited with making plug-in concept popular among game-playing public.

(CASIO), Kashio Tadao (1992). Kyo¯dai ga ite. (Tokyo, Japan: Nihon Keizai Shinbunsha, 189 p.). Founder, Casio Computer Co., Ltd. Kashio, Tadao, 1917- ; Kashio Keisanki Kabushiki Kaisha--Biography; Executives--Japan--Biography.

(Clairtone Sound), Nina Munk and Rachel Gotlieb (2008). The Art of Clairtone: The Making of a Design Icon, 1958-1971. (Toronto, ON: McClelland & Stewart,, 171 p.). Contributing Editor at Vanity Fair; Writes on Design for the Globe and Mail. Clairtone Sound Corporation --History; Electronic industries --Canada --History; Design, Industrial --Canada; Design --Canada. Candid, in-depth look at company's skyrocketing success, sensational collapse; iconoclastic company that once seemed to represent promise of Canada; known for iconic designs, masterful advertising campaigns.

(General Radio), Frederick Van Veen (2007). The General Radio Story. (Morrisville, NC: Lulu.com, 261 p.). General Radio; Measurement instruments -- history; Test equipment; Electronics --History. One of true pioneers of electronics: wavemeters, signal generators, voltmeters, frequency standards, etc. to automatic test equipment, automatic circuit-board test systems.

(Inmos), Mick McLean and Tom Rowland (1985). The Inmos Saga. (Westport, CT: Quorum Books, 199 p.). Inmos (Firm); Electronic industries--Government policy--Great Britain. Largest British-owned semiconductor manufacturer.

(LG Electronics India), Yasho V. Verma (2007). Passion: The Untold Story of LG Electronics India. (Mumbai: Biztantra, 191 p.). Director of Human Resources and Management Support (LG Electronics in India). LG (Firm: Korea)--History; LG --India--history. Non-traditional growth of LG in India; 1997-2005 - compounded annual growth rate of 62%, annual revenue of $1.456 billion; 2005 - 2,900 employees; focus on customers, sales, HR practices, innovation, cultural issues between expatriates and Indians; target-driven, employee-driven.

(LG Kumsok), p'yonjibin Elchi Kumsok 60-yonsa P'yonch'an Wiwonhoe (1997). Elchi Kumsok 60-yonsa, 1936-1996. (Soul T'ukpyols: LG Kumsok, 1997, 672 p.). LG Kumsok (Firm : Korea)--History; LG (Firm : Korea)--History.

(LucasArts), Rob Smith; foreword by George Lucas (2008). Rogue Leaders: The Story of LucasArts. (San Francisco, CA: Chronicle Books, 256 p.). Editor-in-Chief of Playstation: The Official Magazine. LucasArts (Firm) --History; Video games industry --United States --History. 1982 - George Lucas saw potential in fledgling videogame industry, created interactive-entertainment company; creative talent behind videogame classics, games that were never publicly released.

(Motorola), Harry M. Petrakis (1991). The Founder's Touch: The Life of Paul Galvin of Motorola. (Chicago, IL: J.G. Ferguson Pub. Co., 242 p. [3rd ed.]). Galvin, Paul, 1895-1959; Motorola, inc.--History; Industrialists--United States--Biography; Electronic industries--United States--History.
Paul V. Galvin and Joseph E. Galvin - Motorola (http://content.answers.com/main/ content/img/CDE/_GALVIN.GIF)
(Motorola), Kathi Ann Brown (1992). Critical Connection!: The MSS Story. (Forest Park, IL: Motorola, 253 p.). USMSS, Inc; Motorola, Inc.; radio communications.
(Motorola), Guenter Schoenborn (2006). Entering Emerging Markets: Motorola's Blueprint for Going Global. (New York, NY: Springer, 188 p. [2nd rev. ed.]). Motorola, Inc.--History; Motorola, Inc.--Globalization; Electronic industries--Emerging Markets. Strategies and processes of multi-national US corporation applied in entering emerging markets.
(NEC), NEC (1984). NEC Corporation: The First 80 years. (Tokyo, Japan: The Corporation, 103 p.). Nihon Denki Kabushiki Kaisha--History.
Kunihiko Iwadare - NEC founder (http://spi4.free.fr/spi/IMG/jpg/Kunihiko-Iwadare.jpg)
(NEC), Koji Kobayashi; with a foreword by Peter Drucker (1991). The Rise of NEC: How the World's Greatest C&C Company Is Managed. (Cambridge, MA: B. Blackwell Business, 213 p.). Nihon Denki Kabushiki Kaisha--History; Electronic industries--Japan--Management; Electric industries--Japan--Management.
(Nintendo), David Sheff (1993). Game Over: How Nintendo Zapped an American Industry, Captured Your Dollars, and Enslaved Your Children. (New York, NY: Random House, 445 p.). Nintend¯o Kabushiki Kaisha; Electronic games industry; Nintendo video games.
(Nintendo), Osamu Inoue; translated by Paul Tuttle Starr. (2010). Nintendo Magic: Winning the Videogame Wars. (New York, NY: Vertical, 221 p.). Reporter for Nikkei Business Online. Nintendo of America Inc.; Electronic games industry; Nintendo Wii video games. Powerhouse industries should never understimate modest competitor; 1980s - Nintendo ruled home-entertainment market with NES (Nintendo Entertainment System); rival Sony introduced PlayStation (featured advancements, cutting-edge technology); Nintendo quickly lost dominant market share to Sony, floundered; 2006 - Nintendo released Wii at same time Sony introduced highly-anticipated, much-vaunted PlayStation III, Microsoft launched XBox 360; what went right - business strategies, marketing savvy that won.
(Nintendo), Daniel Sloan (2011). Playing to Win: Nintendo and the Video Game Industry's Greatest Comeback. (Hoboken, NJ: Wiley, 256 p.). Former President of the Foreign Correspondents' Club of Japan. Nintendo Co., Ltd.; entertainment systems; interactive entertainment -- history. Turnaround strategy of worldwide innovator in creation of interactive entertainment; key succession issue for Nintendo, development of DS, Wii (2006) mega-hit consoles, creation of remarkable new gaming software; drove Nintendo to top of industry; portrait of Hiroshi Yamauchi, one of world's most enigmatic corporate leaders.
(Panasonic Industrial Corp.), Francis McInerny (2007). Panasonic: The Largest Corporate Restructuring in History. (New York, NY: Truman Talley Books/St. Martins Press, 400 p.). Managing Director, North River Ventures, LLC. Panasonic Industrial Corp.--Reorganization; Matsushita Denki Sangyo--Reorganization; Electronic industry--Japan; Corporate reorganizations--Japan. 11-year restructuring (1995-2006) of $72 billion company: 1) accomplished without recruiting outside CEO; 2) reordered complex, tradition-bound organization in country thought to deeply resist radical change; 3) how Japanese companies adapt to competitive forces.
(Philips' Gloeilampenfabrieken), P. J. Bouman [translated from the Dutch] (1970). Growth of an Enterprise The Life of Anton Philips. (London, UK: Macmillan, 272 p. [2nd ed.]). Philips, Anton Frederik, 1874-1951; Philips' Gloeilampenfabrieken.
(Philips' Gloeilampenfabrieken), Frederik Philips (1978). 45 Years with Philips: An Industrialist's Life. (Poole: Blandford Press, 280 p.). Philips, Frits, 1905- ;Philips' Gloeilampenfabrieken -- History; Businessmen -- Netherlands -- Biography.
(Philips' Gloeilampenfabrieken), A. Heerding (1986). The History of N.V. Philips' Gloeilampenfabrieken, Volume 1: The Origin of the Dutch Incandescent Lamp Industry. (New York, NY: Cambridge University Press, 329 p.). Philips' Gloeilampenfabrieken -- History; Electric lamp industry -- Netherlands -- History.
(Philips' Gloeilampenfabrieken), A. Heerding; translated by Derek S. Jordan (1989). The History of N.V. Philips' Gloeilampenfabrieken, Volume 2: A Company of Many Parts. (New York, NY: Cambridge University Press, 329 p.). Philips' Gloeilampenfabrieken -- History; Electric lamp industry -- Netherlands -- History.
(Philips' Gloeilampenfabrieken), Pieter Lakeman (1991). 100 Jaar Philips: de Officieuze Biografie. (Amsterdam, Netherlands: Lakeman Publishers, 240 p.). Philips' Gloeilampenfabrieken--History; Electric lamp industry--Netherlands--History; Electronic industries--Netherlands--History.
(Samsung), Anthony Michell (2010). Samsung Electronics and the Struggle for Leadership of the Electronics Industry. (Hoboken, NJ: Wiley, 246 p.). Head of Korea Associates Business Consultancy, Visiting Professor of Strategy and Management (KDI Graduate School of Policy and Management). :Samso(ng Cho(nja; Success in business; Electronic industries. Rise of Samsung Electronics from origins as small subcontractor, assembler of consumer electronics to dynamic multinational corporation; problems of early growth, crisis of 1990s; 1996-2007 - partnership of Lee Kun-hee (Samsung Group Chairman), Yun Jong-yun took company to new heights; decade leading to company's fortieth anniversary in 2009 (dramatic challenge to Sony's supremacy in consumer electronics, problems and tensions associated with aging of company, quest for new strategy to continue dynamic, growth); relationship between Samsung Electronics, Samsung Group; tensions between Korean government and chaebol.
(Sanyo), Hayashi Tatsuhiko (1985). Jitsuroku, Iue Gakko: Kansai Keieisha o Sodateta shiso to Tetsugaku. (Tokyo, Japan: Daiyamondo Serusu Henshu¯ Kikaku: Hatsubaimoto Daiyamondosha, 223 p.). Iue, Toshio, 1902-1969; Sanyo¯ Denki Kabushiki Kaisha--Biography.; Executives--Japan--Biography.
(Sinclair), Rodney Dale (1985). The Sinclair Story. (London, UK: Duckworth, 184 p.). Sinclair, Clive, Sir, 1940- ; Electronic industries -- Great Britain -- History; Businessmen -- Great Britain -- Biography.
Sir Clive Sinclair (http://www.bernd-leitenberger.de/img/sinclair.jpeg)
(Sinclair), Ian Adamson and Richard Kennedy (1986). Sinclair and the Sunrise Technology: The Deconstruction of a Myth. (Hammondsworth, UK: Penguin, 262 p.). Sinclair, Clive, Sir, 1940- ; Businessmen -- Great Britain -- Biography; Electronic industries -- Great Britain -- History.
(Sony), Nick Lyons (1976). The Sony Vision. (New York, NY: Crown, 235 p.). Son¯i Kabushiki Kaisha; Electronic industries -- Japan -- History.
Akio Morita - Sony founder (http://img.timeinc.net/time/ time100/images/main_morita.jpg)

(Sony), Akio Morita with Edwin M. Reingold and Mitsuko Shimomura (1986). Made in Japan: Akio Morita and Sony. (New York, NY: Dutton, 309 p.). Morita, Akio, 1921- ; Son¯i Kabushiki Kaisha -- History; Industrialists -- Japan -- Biography; Electronic industries -- Japan -- History.

(Sony), Paul du Gay ... [et al.] (1997). Doing Cultural Studies: The Story of the Sony Walkman. (Thousand Oaks, CA: Sage, in association with The Open University, 151 p.). Professor of Sociology and Organization Studies (The Open University, UK). Soni¯ Kabushiki Kaisha; Cassette tape recorders--Technological innovations; Cassette tape recorders--Technological innovations--Social aspects; Popular culture.

(Sony), John Nathan (1999). Sony: The Private Life. (Boston, MA: Houghton Mifflin, 347 p.). Film-maker, Japan expert at University of California. Sony Corporation, Consumer Electronics.

(Sony), Sea-Jin Chang (2008). Sony vs Samsung: The Inside Story of the Electronics Giants' Battle For Global Supremacy. (Hoboken, NJ: Wiley, 250 p.). Kumho Asiana Group Endowed Chair Professor of Business Administration (Korea University). Soni¯ Kabushiki Kaisha; Samsung Group; Electronics -- History.

2002 - market capitalization of Sony fell below that of Samsung for the first time; key strategic decisions by Sony and Samsung with respect to technology, marketing, organizational infrastructure, globalization strategies from mid-1990s to 2006; performance differences attributed t strategies, organizational processes, executive leadership; each company's approach to global expansion, key factors for success, failure.

(Sony), Norio Ohga; translated by Brian Miller (2008). Doing It Our Way: A Sony Memoir. (Tokyo, Japan: International House of Japan, 123 p.). Ohga, Norio, 1930-; Soni Kabushiki Kaisha --Biography; Executives --Japan --Biography.

(Tektronix), Marshall M. Lee (1986). Winning with People: The First 40 Years of Tektronix. (Beaverton, OR: Tektronix, 323 p.). Tektronix, Inc.--History; Electronic industries--Northwest, Pacific--History.

(Teledyne), George A. Roberts, Robert J. McVicker (2007). Distant Force: A Memoir of the Teledyne Corporation and the Man Who Created It. (Thousand Oaks, CA: Teledyne Corporation, 316 p.). Former Chairman (January 1991-March 1993). Teledyne Corporation; Singleton, Dr. Henry E.; electronics--History. How Henry Singleton created, built Teledyne Corporation into diversified 4 billion dollar corporation; controversial but successful in generating high returns to shareholders.
Cecil H. Green - co-founder Texas Instruments (http://www.ti.com/corp/docs/company/history/images/bio_green.jpg)
Patrick Eugene Haggerty - co-founder Texas Instruments (http://www.ti.com/corp/docs/company/history/images/bio_haggerty.jpg
J. Erik Jonsson - co-founder Texas Instruments (http://www.skidmore.edu/centennial/images/jonsson.gif)
Eugene McDermott - co-founder Texas Instruments (http://www.ti.com/corp/docs/company/history/images/bio_mcdermott.jpg)
(Texas Instruments), Robert R. Shrock (1989). Cecil and Ida Green: Philanthropists Extraordinary. (Cambridge, MA: MIT Press, 463 p.). Green, Ida M.; Green Cecil Howard, 1900- ; Philanthropists--United States--Biography; Science--Study and teaching--United States--Finance--History; Medical education--United States--Finance--History.
(Texas Instruments), Caleb Pirtle (2005). Engineering the World: Stories from the First 75 Years of Texas Instruments. (Dallas, TX: Southern Methodist University Press, 266 p.). Texas Instruments Incorporated--History; Electronics--History.
(TV), George Everson (1949). The Story of Television, The Life of Philo T. Farnsworth. (New York, NY: Norton, 266 p,.). Farnsworth, Philo Taylor, 1906-1971; Television--Biography.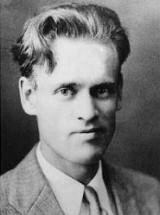 Philo Farnsworth - "father of television" (http://www.labguysworld.com/TH_PhiloFarnsworth_002.jpg)

(TV), Elma G. "Pem" Farnsworth (1990). Distant Vision: Romance and Discovery on an Invisible Frontier. (Salt Lake City, UT: PemberlyKent, 333 p.). Wife of Philo Farnswortjh ("father of television"). Farnsworth, Philo Taylor, 1906-1971; Television--History; Inventors--United States--Biography; Television--Biography.

(TV), Donald G. Godfrey; foreword by Christopher H. Sterling (2001). Philo T. Farnsworth: The Father of Television. (Salt Lake City, UT: University of Utah Press, 307 p.). Farnsworth, Philo Taylor, 1906-1971; Television--Biography; Inventors--United States--Biography; Electric engineers--United States--Biography; Television--History.

(TV), Evan I. Schwartz (2002). The Last Lone Inventor: A Tale of Genius, Deceit, and the Birth of Television. (New York, NY: HarperCollins, 322 p.). Former Reporter (BusinessWeek). Farnsworth, Philo Taylor, 1906-1971; Television--Biography; Inventors--United States--Biography; Electric engineers--United States--Biography; Television--History.

(TV), Daniel Stashower (2002). The Boy Genius and the Mogul: The Untold Story of Television. (New York, NY: Broadway Books, 277 p.). Farnsworth, Philo Taylor, 1906-1971; Sarnoff, David, 1891-1971; Television--History; Electric engineers--United States--Biography.

Ralph H. Baer ... [et al.] Burnham; contributors, Van (2001). Supercade: A Visual History of the Videogame Age, 1971-1984. (Cambridge, MA: MIT Press, 439 p.). Contributing Editor at Wired magazine and a member of the Video Arcade Preservation Society. Video games--History; Video games--History--Pictorial works.

Ralph H. Baer (2005). Videogames: In the Beginning. (Springfield, NJ: Rolenta Press, 258 p.). Electronic Engineer; Holds Pioneer Patent Covering Video Games. Baer, Ralph H.; Video games--United States--History; Electronic games industry--United States--History. How today's $11-billion per year videogame industry began.

Alfred D. Chandler, Jr., with the assistance of Takashi Hikino and Andrew von Nordenflycht (2001). Inventing the Electronic Century: The Epic Story of the Consumer Electronics and Computer Industries. (New York, NY: Free Press, 321 p.). Isidor Straus Professor of Business History, Emeritus (Harvard Business School). Electronic industries; Computer industry; Competition, International.

Heather Chaplin and Aaron Ruby (2005). Smartbomb: The Quest for Art, Entertainment, and Big Bucks in the Videogame Revolution. (Chapel Hill, NC: Algonquin Books of Chapel Hill, 288 p.). Electronic games industry. Computer technology fused with artistic creativity.

Tom Chatfield (2010). Fun Inc.: Why Games Are the 21st Century's Most Serious Business. (London, NY: Virgin, 258 p.). Arts-and-Books Editor (Prospect magazine). Electronic games industry. Rapidly evolving art form; U.S. is world's biggest video games market, manufacturer (over $20 billion annually in software, hardware sales—more than quadruple size in mid 1990s); 'World of Warcraft' boasts over 11 million players worldwide, over $1 billion per year in revenues; has flourished as career, creative industry (254 U.S. colleges, universities in 37 states offer courses, degrees in computer and video game design, programming, art); 68% of American households play computer or video games, average game player is 35 years old, has played games for 12 years; 43% of online U.S. game players are female; U.S. military spends around $6 billion/year on virtual, simulated training programs (based on video games, virtual worlds); budgets for developing biggest games can top $100 million, can attract some of biggest names in film (Stephen Spielberg to Peter Jackson).

Philip J. Curtis (1994). The Fall of the U.S. Consumer Electronics Industry: An American Trade Tragedy. (Westport, CT: Quorum Books, 337 p.). Zenith Radio Corporation; RCA Corporation; Radio supplies industry -- United States; Television supplies industry -- United States; Electronic industries -- United States.

Tristan Donovan (2010). Replay: The History of Video Games. (East Sussex, UK: Yellow Ant Media Ltd, 516 p.). Electronics industry -- entertainment; video games -- history. Birth, evolution of most important development in entertainment since television; from research labs of 1940s to success of Wii; rise and fall of Atari, cottage industry spawned by computers of Sir Clive Sinclair, Japan's rapid ascent to top of gaming tree, impact of Doom; how creative vision of game designers across globe gave rise to one of world's most popular, dynamic art forms (includes gameography - more than 800 of most notable games ever made; 26-page guide to consoles, computers of gaming's past and present).

Harold Goldberg (2011). All Your Base Are Belong to Us: How 50 Years of Videogames Conquered Pop Culture. (New York, NY: Three Rivers Press, 352 p.). Reviewed Video Games for 15 Years. Video games --History; Video Games --Social aspects. 50 years of video game history; creativity, controversy, passion; behind video games' meteoric rise to top of pop-culture pantheon; forces behindevolution from curiosities to fads to trends to $50 billion industry, one of world's most popular forms of mass entertainment.

Dick Hanson (1982). The New Alchemists: Silicon Valley and the Microchip Revolution. (Boston, MA: Little, Brown, 364 p.). Microelectronics industry -- California -- History; Silicon Valley and the microelectronics revolution.

Bob Johnstone (1999). We Were Burning: Japanese Entrepreneurs and the Forging of the Electronic Age (New York, NY: Basic Books, 422 p.). Electronic industries--Japan--History; Electronic industries--Technological innovations--Japan--History.

Michael Kane (2008). Game Boys: Professional Videogaming's Rise from the Basement to the Big Time. (New York, NY: Viking, 300 p.). Entertainment Features Writer (New York Post). Computer games --Social aspects; Video gamers as businesspeople.

E- sports, competitive videogaming - Team 3D and CompLexity video-gaming teams battle for supremacy in Cyberathlete Professional League (CPL, formed in 1997); business-meets-popculture narrative; entrepreneurial ingenuity involved in bringing gaming onto broadcast TV (X-Games, televised poker).

Steve L. Kent; foreword by Peter Molyneux (2001). The Ultimate History of Video Games: From Pong to Poke´mon and Beyond: The Story Behind the Craze that Touched Our Lives and Changed the World. (Roseville, CA: Prima Pub., 608 p.). Weekly columnist about Electronic Entertainment (Los Angeles Times syndicate, MSNBC, Japan Times). Video games--History. Backroom novelty to cultural phenomenon.

Stephen Kline, Nick Dyer-Witheford, and Greig de Peuter (2003). Digital Play: The Interaction of Technology, Culture, and Marketing. (Montreal, QU: McGill-Queen's University Press, 368 p.). Video games--Social aspects; Video games--Economic aspects. Major study of video, computer game industry.

George Kozmetsky and Piyu Yue (1997). Global Economic Competition: Today's Warfare in Global Electronics Industries and Companies. (Boston, MA: Kluwer Academic, 426 p.). Electronic industries; Computer industry; Competition, International.

David L. Morton, Jr. and Joseph Gabriel (2004). Electronics: The Life Story of a Technology. (Westport, CT: Greenwood Press, 201 p.). Electronics--History. Origin, development of electronics; history, workings of vacuum tubes, transistors, lasers, logic chips, cathode ray tubes, photovoltaics, diodes, microprocessors, other milestones of electronic innovations.

Simon Partner (1999). Assembled in Japan: Electrical Goods and the Making of the Japanese Consumer. (Berkeley, CA: University of California Press, 303 p.). Assistant Professor of History (Duke University). Electronic industries--Japan; Consumers--Japan.

Hans Queisser; translated by Diane Crawford-Burkhardt (1988). The Conquest of the Microchip. (Cambridge, MA: Harvard University Press, 200 p.). Microelectronics -- History.

Michael Riordan, Lillian Hoddeson (1997). Crystal Fire: The Birth of the Information Age. (New York, NY: Norton, 352 p.). Physicist; Historian of Science. Electronics--History; Transistors--History.

Ed. Mark J.P. Wolf (2007). The Video Game Explosion: A History from Pong to Playstation and Beyond. (Westport, CT: Greenwood Press, 400 p.). Associate Professor in the Communication Department (Concordia University Wisconsin). Video games--Social aspects; Video games--History. Growth of global phenomenon that has become integral part of popular culture; leading video game innovators, technological advances that made games of late 1970s, those of today possible, corporations that won, lost billions of dollars pursing lucrative market.

_________________________________________________________

Business History Links

Consumer Electronics Association http://www.ce.org

Consumer Electronics Association (CEA) membership unites 2000 companies within the U.S. consumer technology industry. CEA's mission is to grow the consumer electronics industry. industry authority on market research and forecasts; consumer surveys; legislative and regulatory news; engineering standards; training resources and more.

The Philo T. Farnsworth Archives http://philotfarnsworth.com

Official site about Philo Farnsworth, credited with inventing television in the 1920s. Find a brief chronology, photos of Farnsworth (who died in 1971) and his wife Pem (who died in 2006), early television tubes, and the controlling patent for television. Includes a list of patents held by Farnsworth and a bibliography. Site created and maintained by the Farnsworth family.

History of the Transistor http://www.pbs.org/transistor/

"The Transistor was probably the most important invention of the 20th Century, and the story behind the invention is one of clashing egos and top secret research." - Ira Flatow, Transistorized!

International Center for the History of Electronic Games http://www.thestrong.org/online-collections/icheg/

The Strong is a "highly interactive, collections-based educational institution devoted to the study and exploration of play." One of its programmatic "arms" is the International Center for the History of Electronic Games (ICHEG) - 17,000 different items related to the history of gaming; divided into seven categories (including "Console Games", "Handhelds", and "Arcade Games"). Each item contains a brief description, game's manufacturer, materials, and country of origin; can investigate the physical appearance of arcade classics like Donkey Kong, Popeye, and Dug Out.Transistorized!

Pacific Pinball Museum http://pacificpinball.org/
To teach science, art and history through pinball, and to preserve and promote this important part of American culture; dedicated to the promotion and preservation of one of America's great pastimes.

Sony History http://www.sony.net/Fun/SH/

Video Game Revolution http://www.pbs.org/kcts/videogamerevolution/history/index.html

Over the past 30 years, video games have become an integral part of our culture, and the video game industry has become a multi-billion dollar behemoth. Follow the journey of video games from university laboratories to our living rooms.